Crop Protection and Production Quiz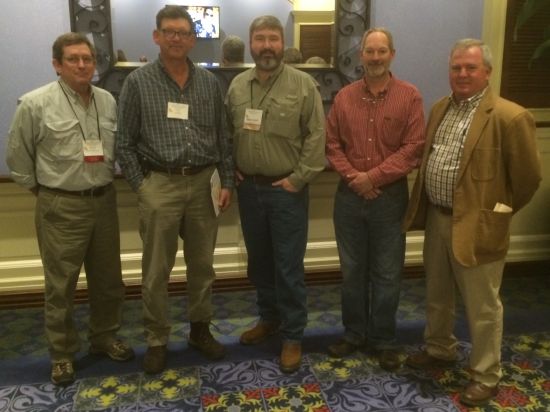 2014 Pest ID Contest with answers.
2014 LATMC Pest ID Contest Winners
1st place Richard Costello
2nd place Fred Collins
3rd place Dwayne Coulon
4th place Harold Lambert
5th place Grady Coburn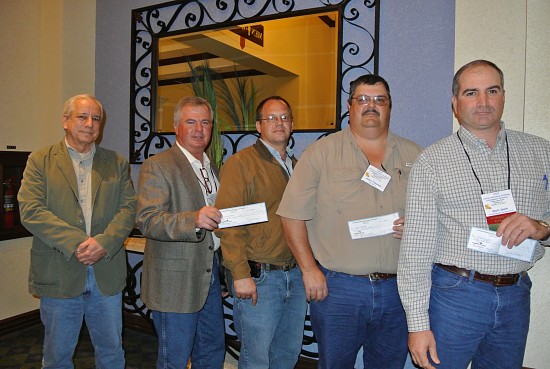 2013 LATMC Pest ID Contest Winners. From left, Jay Frantom, Dwayne Coulon,
Stuart Gauthier, Andre Fabacher, and Mark Smith.
2012 Crop Protection & Production Quiz Winners
From left, Harold Lambert, 2nd place, Richard Costello, 1st place, Hank Jones, 5th place, Stuart Gautheir, 3rd place.
Not pictured, Dwayne Coulon, 4th place.
Congratulations, Gentlemen!
2011 Quiz with the Answer Key
2011 Crop Protection and Production Quiz Winners
From left to right, Grady Coburn, Dwayne Coulon, Jay Frantom, Lucas Pitre, and Fred Collins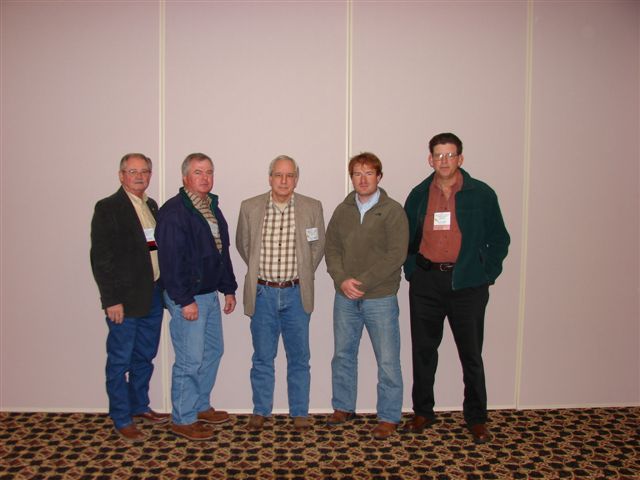 1st Place Jay Frantom
2nd Place Dwayne Coulon
3rd Place Grady Coburn, Fred Collins, and Lucas Pitre 
2010 Crop Protection and Production Quiz Winners
1st  Harold Lambert
2nd Fred Collins
3rd  Grady Coburn
4th Andre' Fabacher
5th Roger Carter and Stan Winslow
Sponsored by FMC Corporation
2010 Quiz – Power Point slides with pictures and answers